Marvel Studios comenzó hace menos de diez años como una riesgosa apuesta de llevar al cine historias sobre personajes del mundo de los cómics que no eran tan conocidos por todo el mundo como sí lo son Batman o Spider-Man; los gringos les llaman a estos "C-list characters". Y lo más interesante es que ellos mismos (la misma compañía de cómics Marvel) producirían las películas, en vez de entregarles los derechos a otros estudios como Fox o Sony.
Iron Man con Robert Downey Jr. ocurrió, luego Thor, Capitán América, cada una con secuelas, y por supuesto The Avengers (la 3ra película más taquillera de la historia), cosechando un éxito tras otro, no sólo en taquilla sino en calidad de producciones, siendo el último estreno Captain America: The Winter Soldier un excelente ejemplo de ello. Durante este mes se estrena la décima película de este estudio y quizás la más riesgosa de todas, pues es una película espacial sobre perfectos desconocidos... hay que decirlo, incluso dentro del mundo de lectores de cómics, muy pocos han oído hablar de ellos. El objetivo: seguir cosechando éxitos de taquilla y continuar construyendo su universo cinematográfico, ¿lo lograrán esta vez?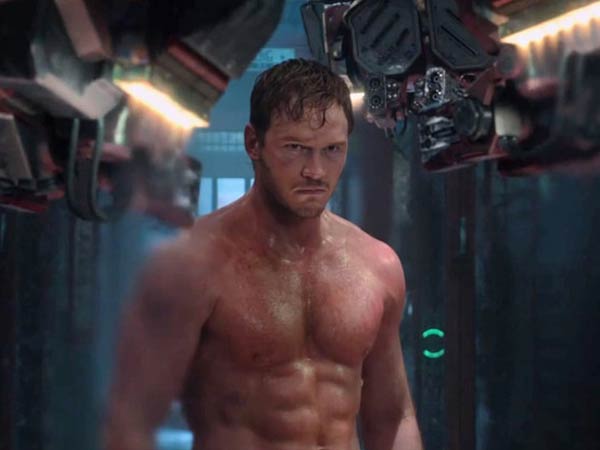 Guardianes de la Galaxia, dirigida por James Gunn (Super, 2010), muestra la aventuras de cinco delincuentes que se ven unidos a la fuerza por objetivos no muy loables como una buena recompensa y la sed de venganza, y que en conjunto deciden intentar salvar la galaxia de Ronan, un extraterrestre loco que tiene un arma que puede permitírselo. Así de simple, así de entretenida.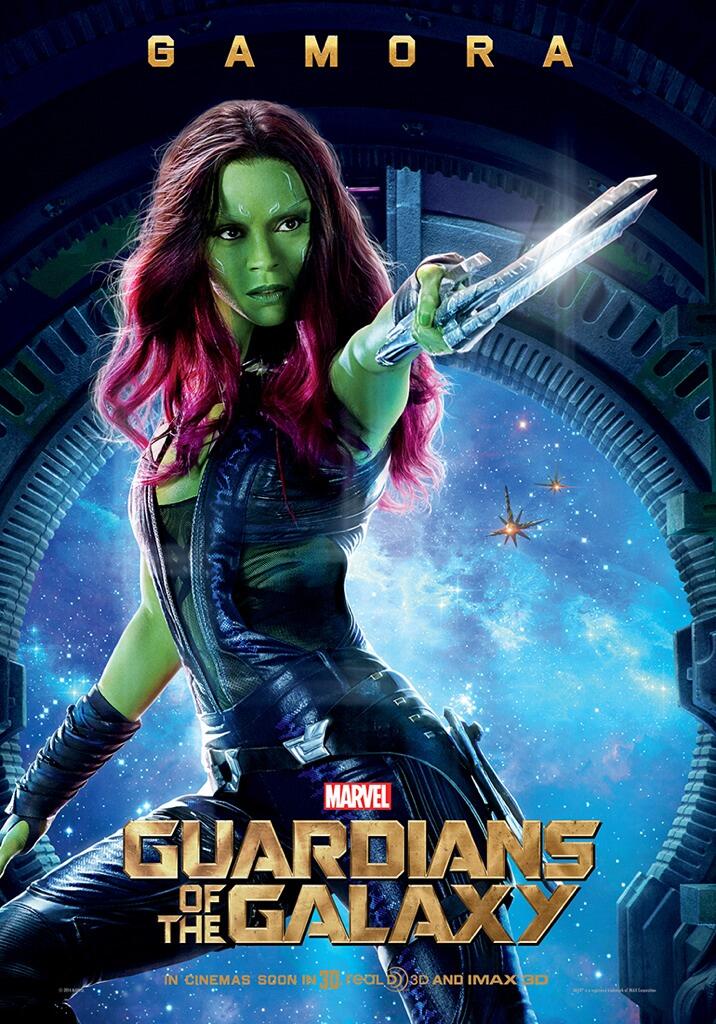 Hay que decirlo, Guardianes de la Galaxia es una tremenda sorpresa, pues es una película redonda de principio a fin, muy entretenida, divertida y con excelentes escenas de acción. No aspira a ser más de lo que es y apela en gran medida a la nostalgia de las películas de matinée ochenteras, al menos para los que crecimos en esa década. Sin ir más lejos, esa es su gran fortaleza, pues logran una entretenida combinación de acción y humor que automáticamente nos catapultan a las sagas de Star Wars (las buenas, las originales), Indiana Jones y Volver al Futuro. De hecho toda la primera escena es un evidente homenaje a Raiders of the Lost Ark (1981).
Además de la acción y el humor, el gran punto alto de esta película son sus protagonistas, los cinco Guardianes, compuesto por un grupo tan dispar con su líder, Peter Quill, un humano y ladrón interpretado por Chris Pratt (Zero Dark Thirty, 2012), una asesina, el maniaco Drax el destructor, un mapache que ama las armas y con serios problemas de manejo de ira y un árbol parlante. Gunn se esfuerza y logra desarrollar bien a estos cinco personajes sin tanta historia de origen, de hecho en menos de 10 minutos ya están establecidos cada uno de ellos y cuál es su propósito. Pratt como protagonista es divertido y logra llevar bien la película, el ex luchador Dave Bautista (Riddick, 2013), sin ser un gran actor cumple, haciendo de su personaje uno querible y sorprendentemente divertido, pero sin duda son el árbol Groot y el mapache Rocket, con las voces de Vin Diesel (Fast & Furious 6, 2013) y Bradley Cooper (American Hustle, 2013) respectivamente, los que se roban la película, matándonos de la risa durante gran parte de la cinta. Quizás el personaje de Gamora, interpretado por Zoë Zaldaña (Avatar, 2009) es el que menos brilla de los cinco, pero igualmente cumple.
La estética, los colores, el vestuario, el diseño de producción, todo este mundo creado por Gunn es alucinante y sostienen bien la película. Para los nostálgicos, la banda sonora es uno de los puntos altos y también muy publicitados, utilizando canciones ícono de la cultura pop de los 70s y 80s.
Quizás el punto más bajo son los villanos, los "malos de la película", ya que si bien estéticamente son excepcionales, no los desarrollan mucho, ni se entiende realmente el por qué hacen lo que hacen. Sin duda esto no es falla de los actores, quienes hacen lo mejor que pueden con lo que tienen, sino por el guión que falla en eso.
Si quieren ver una entretenida y ondera película "pop corn", no dejen de ver Guardianes de la Galaxia, pues es una cinta que por lejos cumple con todas las expectativas y más. Si bien no es mejor que Captain America: The Winter Soldier, Marvel continúa entregándonos producciones de excelente calidad.